Modere Activate Review – How it Works
How Modere Activate Works
Have you encountered a roadblock on your way to better health?
A slow digestive system can slow you down and leave you feeling bloated and sluggish.  Modere Activate is a three-day cleansing supplement designed to promote overall physical health to cleanse and detoxify the body.
Modere Activate, as the name implies, awakens the bodies digestive system in order to cleanse the gut and restore healthy microbes.  Utilize Modere Activate to reap all of the benefits of a cleanse without having to fast!
Modere Activate is a monthly, three-day detox meant to stimulate the bodies digestive tract to revitalize cellular health, clear toxins, and support weight loss efforts*.  Modere Activate is formulated with organic aloe vera which has long been recognized for its natural cleansing properties as well as its ability to soothe, hydrate and heal overexposed skin (1). 
BENEFITS
Naturally eliminates toxins*
Rejuvenates cellular health*
Ignites digestive energy*
Complements a fat loss regimen*
Makes you feel energized*
Kick-starts a lifestyle regimen with monthly rejuvenation*
FEATURES
Monthly 3-day detox program
Designed to be used with usual meals
Formulated with third party-certified organic aloe vera
Includes natural apple pectin, psyllium seed husk and dandelion leaf
Convenient, single-serve stick packs
Great tasting, sugar free and vegan
What is the purpose of Modere Activate?
Modere Activate is formulated with aloe vera grown organically.  Aloe has long been recognized for its natural cleansing effects in the digestive tract, in addition to its common use to soothe and hydrate overexposed skin.
This naturally cleaning substance is blended with apple pectin to help regulate the bodies digestive system and psyllium seed husk for additional fiber.  The leaves and root of Dandelion provide minerals that help detoxification and excretion.
Together, these plant-derived nutrients keep waste and toxins moving out of your system, allowing you to feel energized and sustain your momentum*.
Modere Activate focuses on the following:
Eliminating contaminants from the body
Accelerating metabolic rate
Elevating your energy levels
Product Benefits
Naturally eliminates toxins*

Rejuvenates cellular health*

Ignites digestive energy*

Complements a fat loss regimen*

Makes you feel energized*

Kick-starts a lifestyle regimen with monthly rejuvenation*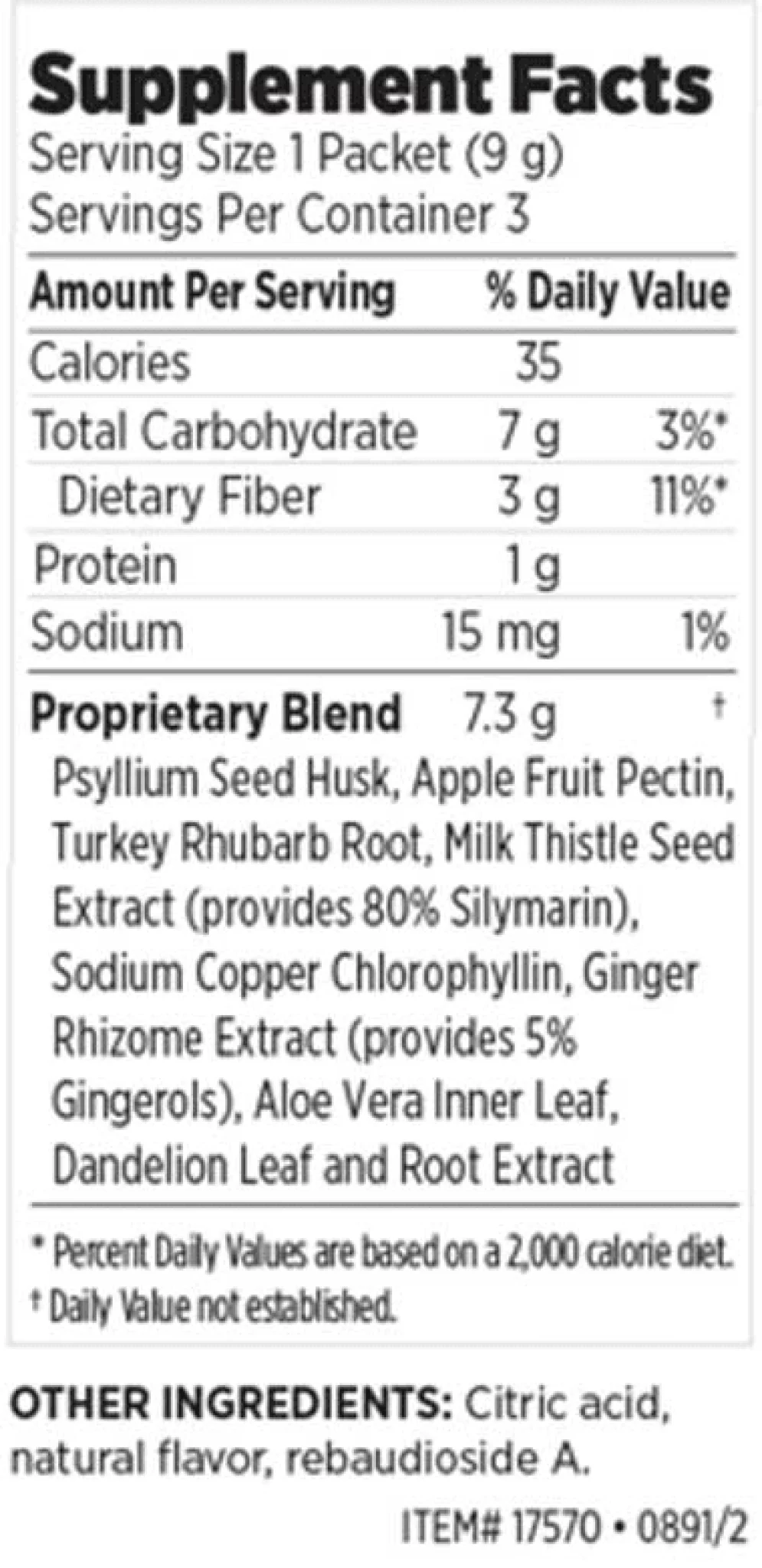 Modere Activate Ingredients
Modere Activate's all-natural, sugar-free, and vegan-friendly components work to reduce digestive system irritation caused by toxins and impurities.
The following section will discuss a few of the helpful elements found in Modere Activate.
Aloe Vera gel
Aloe vera is a critical component in Activate. Research has demonstrated that nonvolatile constituents of the leaf gel properties soothe the gastrointestinal tract, assisting in the treatment of a variety of illnesses including constipation, gastrointestinal disorders, and immune system deficiencies (Radha, M).
Aloe vera is a well-known traditional treatment for indigestion around the world.
Aloe vera regulates the digestive system by containing natural enzymes that break down carbohydrates and complex lipids (1).
Extract of Ginger Root
Often, cleansing is coupled with discomfort, but Modere Activate contains ginger root extract to help alleviate nausea and inflammation.
Ginger includes phenolic chemicals, such as gingerol, which contribute to the numerous health advantages associated with it. Gingerol has been shown in studies to help soothe troubled stomachs and is also useful at addressing other symptoms such as appetite loss, nausea, excessive blood sugar, gastrointestinal inflammation, and obesity (2).
Extracts of Dandelion Leaf and Root
Dandelion Extracts may aid in the maintenance of proper digestion, among other health advantages.
Dandelion extract contains the prebiotic fiber inulin, which has been shown to promote digestive motility and alleviate constipation (3).
Apart from that, it demonstrates potential in terms of accelerating metabolism and combating inflammation, making it an extremely useful element in Modere Activate.
Extract of Milk Thistle Seeds
Milk Thistle extract comprises between 65 and 80 percent of the plant component silymarin. Silymarin has been shown to be anti-inflammatory, antiviral, and antioxidant.
The liver-protective properties of milk thistle extract are well-known.
Milk Thistle Extract Research indicates that milk thistle extract improves liver function in individuals who have liver disease (4).
This potent extract may help protect the liver from damage caused by free radicals created when harmful chemicals are metabolized by the liver.
This provides an additional layer of protection for Modere Activate and maintains healthy liver function.
Additional Ingredients
Additionally, Modere Activate has several noteworthy components, including apple pectin for system control and psyllium seed husk for additional fiber.
What are the Public Opinions on Modere Activate?
Modere Activate appears to have won a few life-long devotees due to its plethora of health benefits.
Testimonials indicate that people are satisfied with the product and its results.
According to one user from the United States of America, "I take this on a monthly basis.
I adore activate!
"Amazing," one user writes, while another adds, "Tastes nasty but works.""
If you can get over the flavor, this product is incredibly effective, as reviewers demonstrate.
What Are the Advantages of Activate?
Utilizing Modere Activate for your cleanse simplifies the process of completing this wellness job. Knowing that a product exists that will assist you in adhering to and achieving your goals is priceless.
Modere Activate is a cleanse and detox that lasts for three days to detoxify the body, boost energy, and rejuvenate the body.
Utilizing a tool that assists in tracking cleanse timing helps maintain consistency.
Knowing that Activate will assist you in completing a cleanse each month can give long-term health benefits.
This product is convenient to include into a hectic schedule because it comes in single-serve amounts that are easily transported to work, class, or other functions.
To begin, combine a package of Modere Activate powder with water.
Consume the blended power as soon as possible for the best results.
While Modere Activate can be consumed at any time of day, many users have discovered that it is most effective when consumed around night.
Modere Activate has a delightful citrus and ginger flavor.
To ensure the maximum success of Activate, users should be hydrated at all times!
It is critical to consume at least eight eight-ounce glasses of water each day when on Activate.
At the conclusion of your three-day Modere Activate routine, the cleanse's results should be visible.
Visually, stomach bloating will be minimized, and psychologically, the benefits of increased energy will be felt in all areas of life.
Modere Activate Conclusion
While utilizing Modere Activate on a monthly basis is necessary to maintain wellness and achieve healthy goals, researching other Modere products for holistic health, weight loss, and stamina can benefit anyone's lifestyle goals.
Additionally, the Activate system is not restricted, ensuring long-term use and success.
Monthly cleaning is not a quick fix for weight loss; rather, including Activate into an existing exercise regimen and specialized diet can accelerate progress toward your physical health goals.
Win-Win-Win
Modere Activate enhances both your physical and mental health when added to an established wellness regimen.
Activate's scientifically proven components support the digestive system and increase energy levels in the body.
This monthly supplement is a win-win-win situation for accomplishing weight loss objectives, enhancing digestive health, and living your healthiest life!