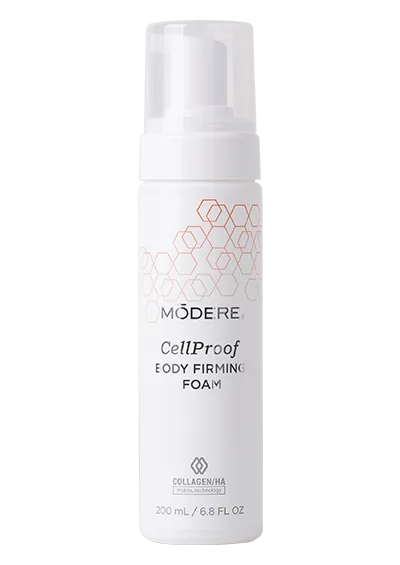 Aging is something that we all go through, and skin inevitably begins to wrinkle and sag over time as a result. Despite self care efforts, it seems that skin drooping just won't stop no matter how much we diet, take supplements or exercise. Skin sagging can be caused by a variety of issues such as not taking proper care of our skin.
What Causes Skin Aging?
One factor that contributes to skin aging relates to Collagen and the body's ability to create new Collagen. Collagen levels are decreased with age and the body's ability to regenerate new collagen declines by approximately 1% to 1.5% every year (Fleischmajer).  This decrease in collagen is one of the defining characteristics in the creation of fine lines and deeper wrinkles.  Lower levels of collagen also contribute to lack of skin elasticity, loose skin, dryness and creation of wrinkles and fine lines (Schauss).
Natural Anti-Aging Solution
When expensive treatments are not an option for stubborn aging, an effective skincare regiment and products can repair wrinkles and prevent future sagging. Modere's CellProof Line has an extensive range of products to tighten skin and restore lost collagen. Focus areas from under eyes to lips are targeted with products including the CellProof Eye Cream and CellProof Lip Complex.
The Modere CellProof Body Firming Foam is a highlight of the line for general skin tightening concerns in most areas of the body. The formula was featured on Beauty Shortlist Awards Editors List in 2020. The CellProof Body Firming Foam helps nourish the skin while toning and tightening. Also Modere Cellproof Body Firming Foam improves the natural elasticity of the skin, soothing and repairing with natural botanicals simultaneously.
Effective Natural Skincare by Modere
Modere has provided natural products for skincare, anti-aging, weight management since it was founded back in 1992 as Neways.
The brand has served over 3 million customers around the world from the USA to Australia and Canada. Committed to industry leading products backed by science, the company has an extensive list of multi-patented products.
Modere is one of the fastest growing women led companies, featuring products that are proudly manufactured in the United States of America. When other natural products let you down, Modere can provide effective solutions for most skin concerns.
Modere CellProof: Clean Formula
Modere products feature a clean label formula, meaning they include minimum ingredients while still working to achieve exceptional results. The entire line is proudly not tested on animals. Modere products also contain no artificial fragrances. All fragrances found in Modere products are natural and gluten free. The CellProof line consists of the Body Firming Foam, Serum, as well as the Infusion Mask and Moisturizer.
The CellProof formula and its ingredients have been recognized by a variety of sources. BioCell Collagen was named best collagen peptide by Frost & Sullivan in 2012. A more recent award was given by Pure Beauty Magazine in 2020 "Green and Gorgeous" Editor's choice.
A transparent ingredient list can be found on Modere's website. The Modere Transparency Trust™ program allows the brand to share with consumers what goes into all products. With the details listed in plain English, you will be aware of exactly what is going on your body and into your home.
How Does the CellProof Formula Work?
Modere's CellProof Body Firming Foam and the entire CellProof line contains patented ingredients BioCell Collagen® CG with Macaline® Maca and Pro-Sveltyl OP. These top tier ingredients, along with proper usage of the product, create skin that is hydrated, firm, and healthier overall. The Modere CellProof Body Firming Foam can be used on the upper arms, neck, thighs, abdomen, and other targeted areas to combat wrinkles and cellulite.
Collagen starts to decrease in our late twenties and continues to decrease over time, and hydraulic acid begins to decrease as soon as we are born. Modere's CellProof formula contains an advanced combination of hyaluronic acid and collagen to fight off aging.
Liquid BioCell contains a cosmetic grade of collagen that reduces wrinkles from the inside of the body. This creates a depletion or reduction in hyaluronidase, the enzyme in the body that breaks down hydraulic acid.
How To Use Modere CellProof Body Firming Foam
The Modere CellProof Body Firming Foam is best for targeted areas including the neck, upper arms, thighs, and abdomen. Be sure to properly clean and dry the affected area before applying for the best results. TheModere CellProof Body Firming Foam should then be applied, prior to using any other type of moisturizer.
Once the target area is identified, cleaned, and patted dry, apply using a dry brush inward toward your heart. The foam will help to exfoliate dead skin on the surface. Exfoliation serves the purpose of evening skin tone, softening, and helping to penetrate the product into the skin even further. While the foam may be applied by hand, this method is recommended for the best results.
Speeding up the absorption of Modere CellProof Body Firming Foam allows for product activation into the skin. Application of the product will leave you with a cool feeling. This is due to a main ingredient of the product being natural peppermint oil. Soothing aloe vera and abyssinian seed oil are present in the formula for additional moisture.
It is important to note that the CellProof Body Firming Foam does not contain any type of SPF or moisturizer. Apply SPF or moisturizer after the product has completely absorbed into the skin. If your body is adequately moisturized, a separate moisturizer may not be necessary.
Expected Results for CellProof Body Firming Foam
While results may vary per individual, CellProof Body Firming foam typically has the following results:
· Reduces the appearance of cellulite
· Reduces irregularities in skin tone
· Restores elasticity and moisture
· Increases tone and tightens skin
· Moisturizes, nourishes and softens the skin
Results begin after the very first application. You may notice any of the above listed effects almost immediately following your initial use. It is important to note that lifestyle choices contribute to the quality and speed of results.
For the best outcome while using the CellProof Body Firming Foam, it is recommended to maintain good overall health through diet, exercise, and utilizing supplemental products. The CellProof line contains plenty of suitable products to complement the Body Firming Foam. Similar results can be obtained with the Liquid BioCell and Modere Trim.
For the most dramatic effect, use the CellProof Body Firming Foam daily for each problem area you are targeting. The product typically lasts for one month, depending on how generously the product is applied, how often it is used, and how many areas of the body are the focus. There is no need to wrap the affected area of the body after usage. It is acceptable to continue daily activities following application.
Final Thoughts
Modere is a simple multi-step skin solution that can help reverse aging in as little as one use. The product is delivered right to your door and can be applied on several areas of the body. In as little as five minutes, elasticity can be restored, all while offering a luxurious, skin softening, spa-like experience.
Work Cited :
Schauss, A. "The Effects of Skin Aging Associated with the Use of BioCell Collagen: A Randomized, Double-blind, Placebo-controlled Clinical Trial".  https://academic.oup.com/cdn/article/3/Supplement_1/nzz031.P06-122-19/5517780?login=true
Fleischmajer R, MacDonald ED, Perlish JS, Burgeson RE, Fisher LW. Dermal collagen fibrils are hybrids of type I and type III collagen molecules. J Struct Biol 1990;105:162-9. https://pubmed.ncbi.nlm.nih.gov/2100147/
5,356 total views, 12 views today