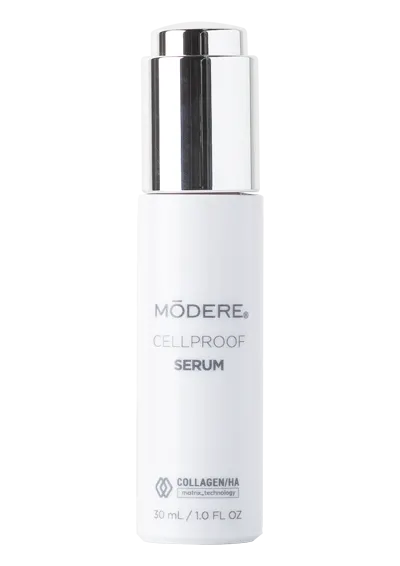 People are always looking for a magical serum that will make them look instantly younger and more vibrant. We have yet to discover the fountain of youth, but there are some great products that can provide incredible results. Meet Modere Cellproof Serum – its formulation is based on science and not magic, but the results are still pretty amazing. This serum delivers almost immediate results and can make your skin feel so good you might wonder if it is actually magical.
Incredible Results
Modere Cellproof Serum is formulated to help improve the condition of your skin. It is meant to help tired-looking skin look more vibrant and youthful. This incredible serum also helps to improve the appearance of fine lines and wrinkles while giving you a fast-acting firming effect. Many people report a visible difference in as few as 5 minutes.
Not only does this serum help your skin look fantastic, but it also feels great. The soothing and conditioning ingredients, along with the refreshing scent, makes this serum feel like a mini spa treatment. Treating yourself to a daily application of Cellproof Serum can help you feel pampered and relaxed in the comfort of your own home.
Modere Cellproof Serum is Based on Extensive Research
Although it might seem as though Modere Cellproof Serum is magical, it is actually formulated based on extensive scientific research. The product development lab at Modere used their patented BioCell Collagen CG and an exclusive botanical complex to create a luxurious, lightweight serum that is perfect for all skin types.
The product development research team at Modere expertly combines the best ingredients that nature has to offer with cutting-edge scientific innovation to produce products that work. Modere has won multiple awards and patents for their outstanding work in skincare.
What Can't Modere Cellproof Serum Do?
This incredible serum is an amazing product, but to get the most out of it, you need to add it to your complete skincare regime. Modere's line of Liquid BioCell products is formulated to work together in order to give you the best results possible. When you use the Cellproof Serum along with CellProof Infusion Mask, Modere Toner, Dual Action Eye Gel, and CellProof Moisturizer, you will be able to get the most out of your skincare regime.
To get even more impressive results out of your skincare products, Modere suggest incorporating their Liquid BioCell supplement products as well. You will get the benefits of both the topical and supplemental products for even more impact.
Great Products from a Great Company
Not only does Modere produce cutting edge skincare products like Modere Cellproof Serum, but we do it while being good stewards of the environment. We are committed to being an earth-conscious leader in the skincare industry. Modere formulations use confirmed biodegradable and graywater safe ingredients. We never, ever test on animals. Our products are packaged in BPA-free, recyclable containers whenever possible. Even our manufacturing facility is 100% wind powered!
For science-based results that feel magical, consider adding Modere Cellproof Serum to your beauty routine. Visit our website for more information.
2,722 total views, 6 views today