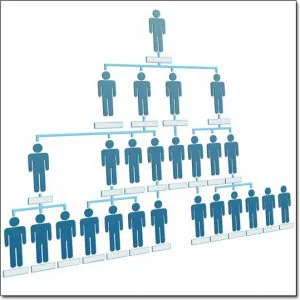 Is Modere a Scam?
No Modere is not a scam however it is a multi-level marketing company which is different then a pyramid scheme. Modere relies on selling and promoting their products through a network of Independent Distributors who earn commissions for helping to sell Modere products whereas a pyramid scheme members earn money for recruiting new members regardless if products are sold or not. Modere has been accredited from the Better Business Bureau with an A+ rating since 2018 and employs around 632 employees. This reflects that Modere is not a scam as its been in business for multiple years and employs a decent number of workers. Also Modere has won many awards for their products which indicates it Modere sells high quality products and its business relies on sale of products not recruitment.
What is the difference between a multi-level marketing company (MLM) and a pyramid scheme?
The difference between a MLM and a Pyramid Scheme relies on if a genuine product is sold to real customers or whether the distributors at the bottom of the chain have to buy products every month.

MLM distributors earn money from selling products and helping their downlines sell products to genuine customers. Whereas a Pyramid Scheme you earn commissions based on recruiting new participants and forming a pyramid shaped organization below you. Where everyone below you orders products and you get paid commissions of their personal orders.

Multi-level Marketing (MLM) rely on individuals who sell products to the public.
The MLM strategy's central tenet is to promote the product's greatest number of distributors and exponentially grow the sales force and maximize the sale of products. Thus, the compensation plan in multi-level marketing is structured in such a way that commission is paid to individuals at various levels when a single sale is made and payment is based on the overall amount of sales generated.
Pyramid Scams, on the other hand, are fraudulent schemes masquerading as an MLM. The distinction between a pyramid scheme and a legal MLM program is that a pyramid scheme does not involve the sale of a real product. Participants strive to earn money purely through the recruitment of new participants. These schemes are defined by the promise of sky-high profits in a short period of time for doing nothing more than turning over your money and convincing others to do the same.
Do Modere Products Actually Work?
There have been numerous studies and awards for Modere products that show they do work. Most of the scientific journals reviewing the products are on Liquid Biocell line of products which are proven to reduce wrinkles and fine lines as well as restoring hydration and elasticity of skin (1).
Scientific Journals:
Schwartz, S R. "Ingestion of BioCell Collagen®, a novel hydrolyzed chicken sternal cartilage extract; enhanced blood microcirculation and reduced facial aging signs." https://www.ncbi.nlm.nih.gov/pmc/articles/PMC3426261/ Lopez, H. "Effects of Biocell Collagen on connective tissue protection and functional recovery from exercise in health adults: a pilot study." https://jissn.biomedcentral.com/articles/10.1186/1550-2783-11-S1-P48 Before and After using Modere Liquid Biocell:
Award Winning Modere
Modere Liquid BioCell®
2020 Product Special Innovation (finalist) – Pure Beauty Magazine
2015 Reader's Ingredient of the Year – NutraIngredients
2015 Editor's Pick – Remedies Magazine
2015 Best Joint Health Supplement – SupplySide West Editor's Choice Award
2015 Anti-Aging Award – Taste for Life Magazine
2011 Most Innovative Ingredient (finalist) – Nutraceutical Business & Technology Award
2011 Anti-Aging Feature Product – CBS
2010 Anti-Aging Feature Product – Good Morning America
2010 Anti-Aging Feature Product – Fox News
2010 Best Bone & Joint Health Ingredient – Frost & Sullivan Award
Modere CellProof™ Essentials and Lip Complex
2020 "Green and Gorgeous" Editor's Choice Award – Beauty Shortlist Awards
2020 Product Special Innovation (finalist) – Pure Beauty Magazine
2020 Best Premium Anti-Aging Product (finalist) – Pure Beauty Magazine
2020 Best Premium Skincare Product (finalist) – Pure Beauty Magazine
Modere Trim
2019 Best New Body Care (finalist) – Pure Beauty Magazine
2018 Product Innovation Award (finalist) – Direct Selling Association
2018 SupplySide West Editor's Choice Award
Modere Logiq™ with Tetrablend™ Coffee
Interested in Joining Modere Team? 
Can potentially earn extra income every month as well as getting free Modere Products.