Modere Fitness Combo
The Modere Fitness Combo features Rush and Recover, the revolutionary pre- and post-workout duo that gets you in the zone, boosts your performance and maximizes your results.*
Rush is a science-driven pre-workout that pairs a boost of clean energy with cutting-edge ingredients like calcium HMB to optimize your athletic performance, protect your muscles during exercise and help you push harder. Recover is a unique post-workout, providing a blend of minerals, phytonutrients and essential electrolytes that reduce muscle soreness, support lean muscle formation and help you stay hydrated.*
Use the Modere Fitness Combo to get more from your workouts, reduce muscle soreness and get fit faster.*
Modere Fitness Combo - Rush & Recover
Health & Wellness | Active Health | Energy & Recovery
Modere Rush and Recover, the breakthrough pre- and post-workout combination that gets you in the zone, increases your performance, and maximizes your results, are included in the Modere Fitness Combo. 
Modere Rush is a science-based pre-workout that combines a burst of clean energy with cutting-edge nutrients like calcium HMB to help you improve your athletic performance, protect your muscles during activity, and push yourself farther. 
Modere Recover is a unique post-workout supplement that contains a blend of minerals, phytonutrients, and critical electrolytes that help you keep hydrated while reducing muscular discomfort.
About Modere Fitness Combo - Rush & Recover
Modere Rush gives you a burst of clean energy generated from green tea, leaving you feeling not only energized but also completely focused on your workout.
It also contains a game-changing substance called calcium HMB, which is 20 times more effective than leucine at preventing protein breakdown during exercise.
Modere Rush, in combination with beet juice, beta-alanine, and creatine citrate, can help you tone up and gain strength faster.
Modere Recover is made with sour cherry, Indian frankincense, and the powerful carotenoid astaxanthin, all of which have been proved to help with muscle soreness.  Plus, it is a clinically proven blend of minerals and phytonutrients, which includes coconut water and critical electrolytes, aids hydration, muscle cramps, and weariness.
The result?
Instead of feeling exhausted after a workout, you'll feel energized and ready to take on the rest of the day.
Rush
Boosts athletic performance*

Gets you in the zone and makes exercise feel easier*

Enhances blood flow so you can push harder and get fit faster*

Protects muscles from protein breakdown during exercise*

Enhances natural energy production*

Sugar-free, gluten-free, dairy-free, non-GMO, vegan, keto-friendly



Recover
• Bolsters rehydration to fight muscle cramping and fatigue*
• Speeds recovery and supports lean muscle gain*
• Reduces lactic acid buildup and muscle soreness after exercise*
• Helps you bounce back more quickly*
• Maximizes the results of your workouts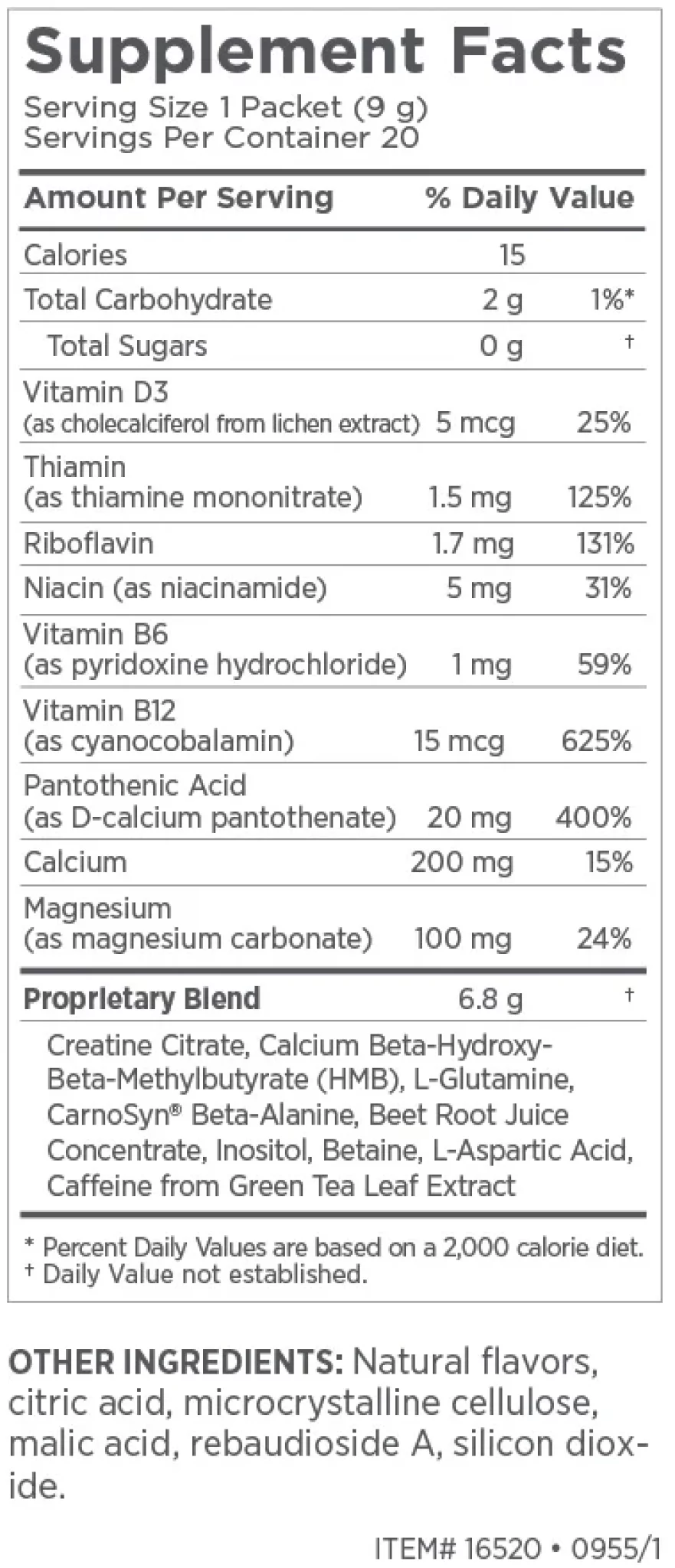 Key Ingredients
• Calcium HMB
• Creatine
• Beta-alanine
• L-glutamine
• Beetroot juice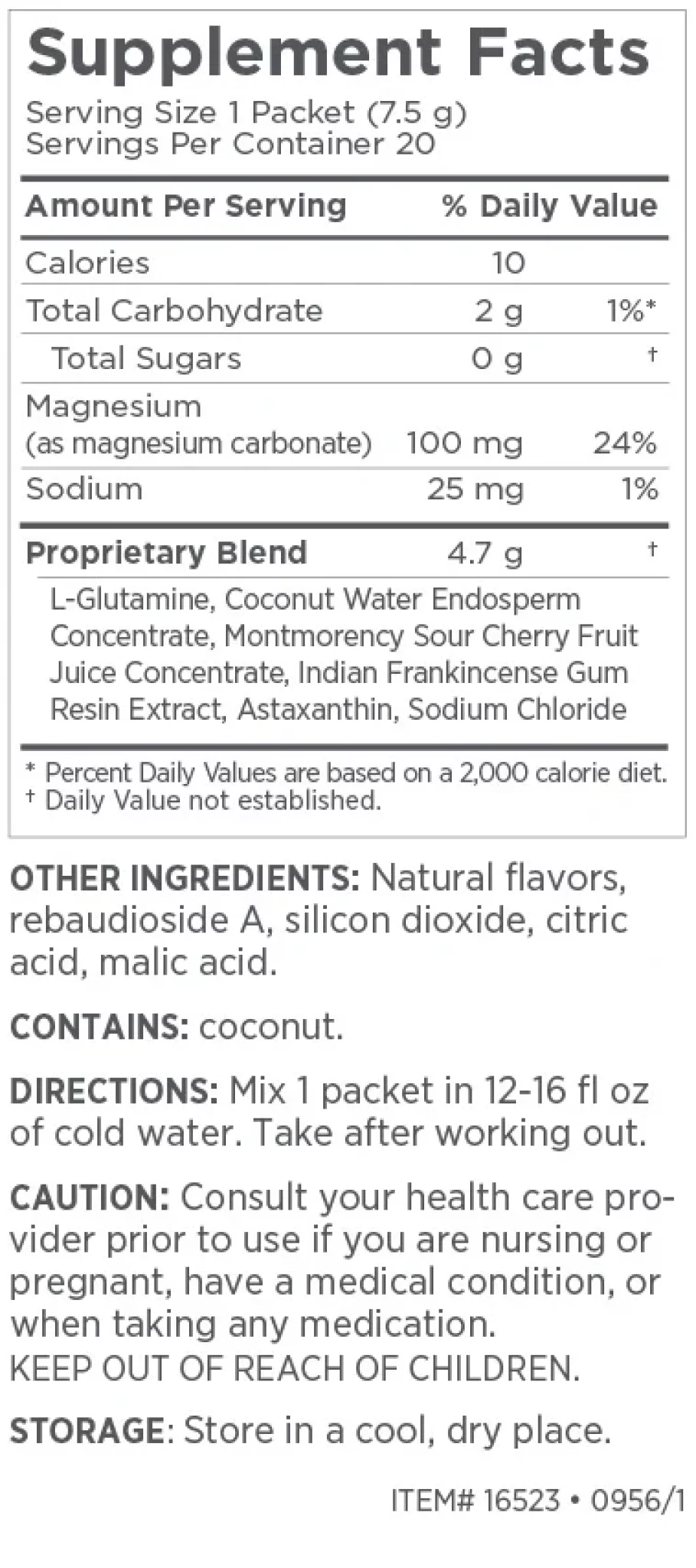 Key Ingredients
• Astaxanthin
• L-glutamine
• Sour cherry
• Indian frankincense
• Coconut water
More products in Modere Health & Wellness Category