Modere Carb Blocker
Carbohydrates might lead to weight gain but that is where Carb Blocker comes in to block absorption of excess carbohydrate and slow down the digestive system to leave the body feeling full for longer.  Decreasing food cravings and delaying absorption of carbohydrates.
Health & Wellness | Weight Loss | Support
Carb Blocker features white kidney bean extract, which is proven to delay the digestion and absorption of carbohydrates. When combined with a reduced-calorie diet and exercise program, it helps you achieve your weight management goals. Your ideal body is within your grasp.*
Delays the digestion and absorption of carbohydrates*
Reduces the caloric impact of starchy foods*
Helps lower the glycemic index of starchy foods*
Supports your efforts to eat right and stay active*
The white kidney bean aids in the digestion and absorption of dietary carbohydrates*.
The white kidney bean lowers the calorie content of starchy foods*.
Aids in the reduction of carbohydrate-rich foods' glycemic index*
Assists weight loss or weight control objectives when combined with a low-calorie diet and exercise*

Supports you as long as you put in the diet and gym effort*—work hard, play hard
*These statements have not been evaluated by the Food and Drug Administration. This product is not intended to diagnose, treat, cure or prevent any disease.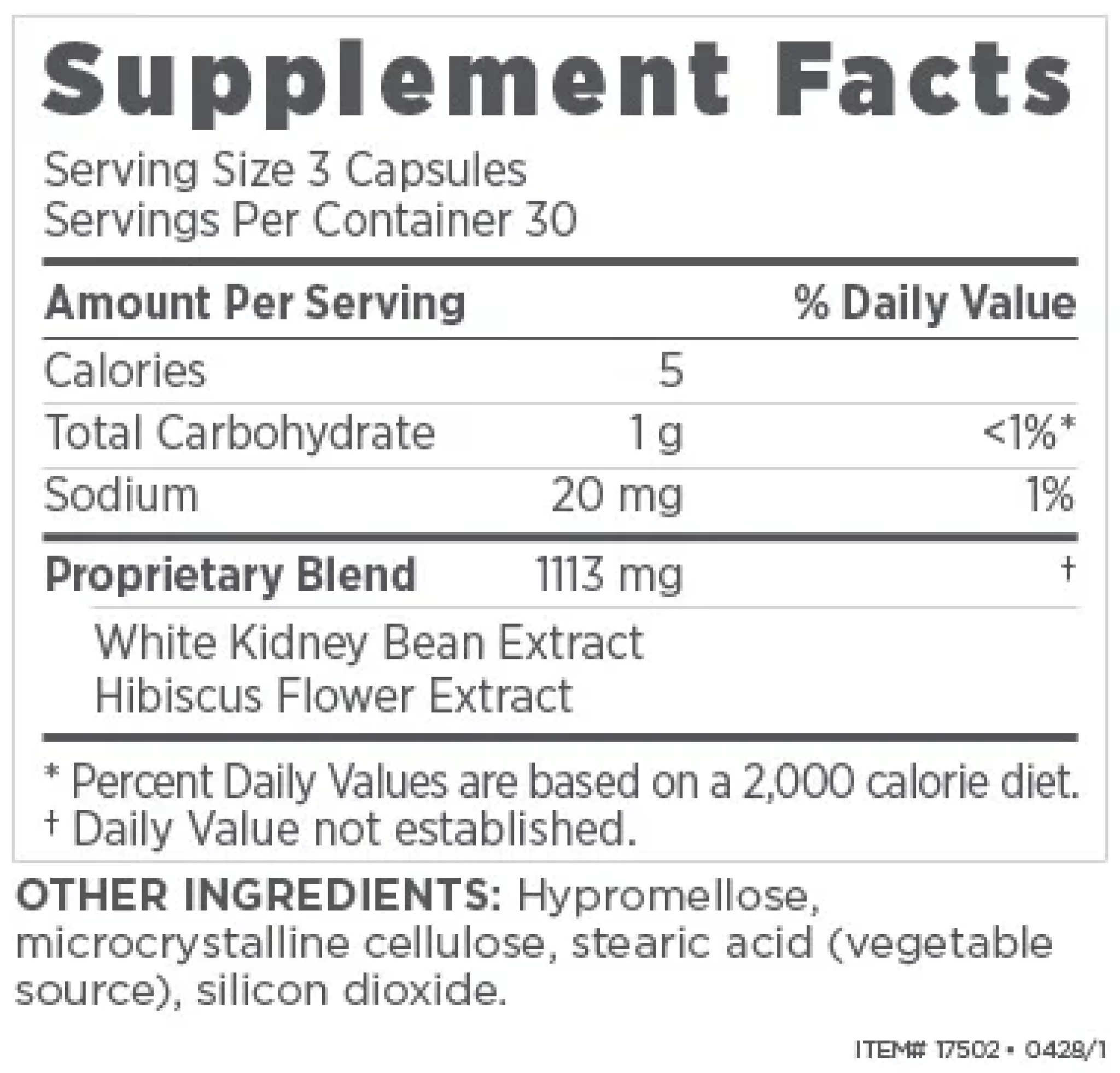 Key Ingredients
W

hite kidney bean extract

Hibiscus flower extract
Usage

Take 3 capsules once a day, 5 minutes prior to your most carbohydrate-rich meal.
More products in Modere Health & Wellness Category